All You Need To Know About HK Toy Show
The latest toys, games, and a wide variety of smart toys from all over the world were on display at the Hk Toy show & Games exhibition, which was organised by the HKTDC and was the largest trade exhibition of its kind in Asia and the second-largest in the world.
This comprehensive show will cover the complete gamut of toys and games, from classic, time-tested toys to the newest trends, from straightforward concepts to high-tech gadgets and games.
The HKTDC Hong Kong Toys & Games Fair offers a fantastic venue for exhibitors to display a wide variety of cutting-edge and sophisticated electronic toys, opening up fantastic business opportunities for consumers to investigate.
The Importance of the Hong Kong Toy and Games Fair
In order to keep customers informed of market developments, the show includes features and activities. Market information is essential in today's competitive toys & games business. Buyers can learn more about the new goods displayed at the event on the Product Demo and Launch Pad.
If kids have the correct toys, the world of toys may offer them countless opportunities to learn and develop their potential. Numerous STREAM toys, which foster a variety of talents in science, technology, robotics, engineering, the arts, and mathematics, are available at the Hong Kong Toys & Games Fair. Check out the newest cutting-edge smart-tech toys, games, and apps, like as AR, VR, MR, and mobile apps, that elevate the early childhood development game to a whole new level.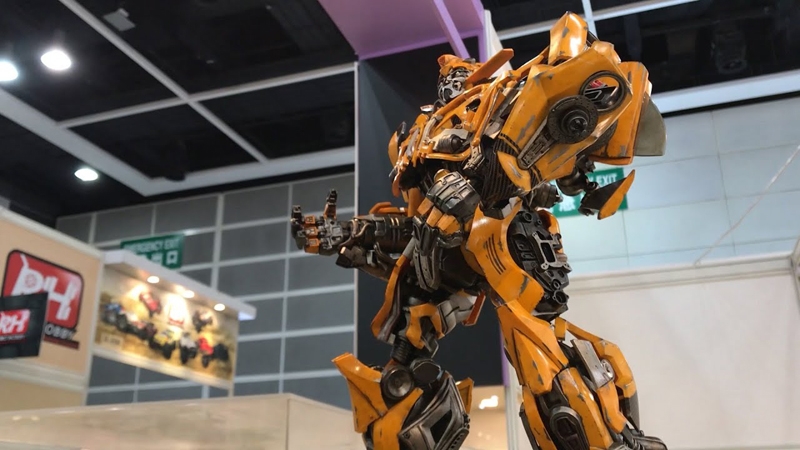 Important Details
The Hong Kong Toys & Games Fair is often held in January along with the Hong Kong International Stationery Fair and the Hong Kong Baby Products Fair. In order to meet the various sourcing requirements of international buyers, the four fairs present a diverse lineup of innovative products, including educational toys that inspire fun learning, toys and baby products that incorporate smart technologies, as well as eco-friendly stationery items that showcase creative designs. The four fairs offer a wealth of chances for participants from many industries to conduct cross-sector commerce. International trade offers a platform for industry experts to network and create new commercial prospects for everyone.
2013 Hong Kong Toy & Game Fair
Around 1,900 exhibitors from 40 nations and regions are anticipated for the 39th Toys & Games Fair, including six country and group pavilions: the Chinese mainland, Chinese Taiwan, Korea, Spain, Thailand, and World of Toys. For the first time, one exhibitor from Iran took part in the toy expo.
The Kidult World theme, which has adult toys and games from 80 exhibitors, is one of the fair's highlights. a kidult product development seminar. The Brand Name Gallery has 77 new exhibitors. The Hong Kong Toys Industry Conference sheds light on international standards and concerns regarding chemical safety. The ceremony to present prizes for the 2013 Hong Kong Toys and Baby Products Award.
Toy producers are aware of how critical it is to offer fresh ideas and high-quality goods in order to keep clients and draw in new business this year. For toys, it must be enjoyable. While "i-products" grabbed attention, manufacturers also made instructional toys more popular by incorporating smartphone applications into their goods.